Holistic Living
with Caroline Yazi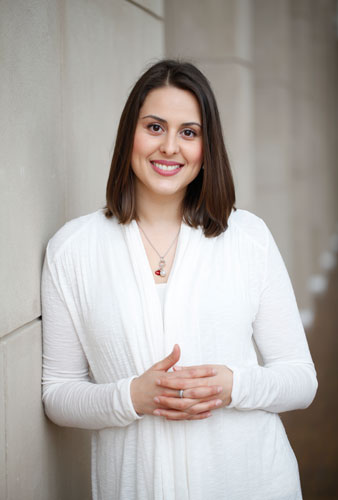 A Holistic Health Advocate
My name is Caroline Yazi and I offer inspiration and support for holistic health.
Life is my greatest teacher and even though I am educated and experienced within the holistic health field, I never stop expanding my horizons.
I spent the last seven years helping other holistic health explorers do the same.
I strive to be authentic, open-minded and heart-centered in everything I do.
I know that you are the only expert in your life situation and see you as creative, competent and full of resources.
I am currently located in a small village by the sea in southern Sweden, surrounded by sandy beaches, a big river, pine tree forests and mediaval ruins.
It is from here I offer my services to people from all over the world.
"Know yourself. Find your balance. Live your truth"
⁠— CAROLINE YAZI
Free Holistic Health Consultations
I offer free 20 minute online consultations to help you define your unique formula for holistic health.
You will be asked to take an online questionnaire after you have booked your consultation with me. Your answers will be used for guidance during our meeting.
With the help of powerful questions, strong intuition and active listening I will help you towards increased clarity regarding your current health situation.
All consultations are carried out online if no other agreement has been made. 
Please read my Medical Disclaimer before booking your consultation.
"Honor your body, mind and soul equally. Treat them with compassion and help them get along when they are fighting against one another"
⁠— CAROLINE YAZI
Holistic Health Weekend
Reclaim your natural power, presence and pleasure.
May 22, 20202, Åhus, Sweden
Swedish Forest Bathing
A sensuous immersion into nature's healing realm.
Montserrat Mountain Retreat
A 5 day adventure for the body, mind and soul.
Holistic Life Coaching Call
A monthly opportunity for clarity and empowerment.
Natural Elements Retreat
A 2 day introduction to the four natural elements.
"In our modern world it is easy to ignore the body, overwork the mind and disown the soul, which lead to lack of energy, mental turmoil and the inability to see the bigger picture."⁠
⁠— CAROLINE YAZI
Journal: Embrace Your Feminine Flow
In this journal you will be able to take notes about your life and well-being during the four main phases of the moon cycle; the New Moon, the First Quarter, the Full Moon and the Last Quarter.
There is also room for reflection and closure after each cycle
The journal is available in print format on Amazon in the US, UK, Germany, France, Italy, Spain and Japan. Amazon ships to most locations.
Journal: Demystify the Mystical
In this journal you will be able to take notes about your inner experiences to help you remember and understand the guidance that is being presented to you.
There is also room for reflection and interpretation connected to each experience.
The journal is available in print format on Amazon in the US, UK, Germany, France, Italy, Spain and Japan. Amazon ships to most locations.
E-book: Guidance From the Higher Self
This e-book contains a compilation of QHHT session stories in which the Higher Self sheds light on our cosmic history and future as human beings stepping into a new era in our human evolution.
The information in this e-book was obtained through transpersonal communication during multiple QHHT sessions during the years 2016-2018.
It is available in pdf format (60 pages) and requires a password to open. Download here.
Book: My Spiritual Awakening Story
I share my own spiritual awakening story with the world in my book Let It All Go.
It is a personal account of human evolution and the expansion of consciousness, written for those who are waking up to their true essence.
The book is available in print and/or digital format on Amazon in the US, Canada, UK, Germany, France, Italy, Spain, Netherlands, Japan, Brazil, Mexico, Australia and India. Amazon ships to most locations.
Essential Oils
Essential oils have been used for thousands of years for cosmetic purposes, as well as for their spiritually and emotionally uplifting properties.
Essential oils can be diffused, inhaled, applied topically or incorporated into massage. Each essential oil's complex, pleasant, and unique scent activates the limbic system—the brain's center of emotion and memory—differently.
You can order premium quality essential oils through Young Living online.
A Feminine Path to Healing
The Rose Path website offers those walking the Rose Path a safe space for self-exploration and healing through supporting services and products.
Higher Self Guidance
Quantum Healing Hypnosis Technique (QHHT®) allows you to access your Higher Self to get healing and clarity regarding your life circumstances.
Web Communication Services
Content Queen helps you craft and spread your message to those you wish to communicate with through content and website development services.
"Plant seeds every day. Some day they will grow into beautiful flowers."
⁠— CAROLINE YAZI
Sign up for my newsletter to get the latest news and offers straight to your inbox.
I respect your privacy. Learn more in my 
Privacy Policy
.