Montserrat Mountain Retreat
A 5-day adventure for the body, mind and soul.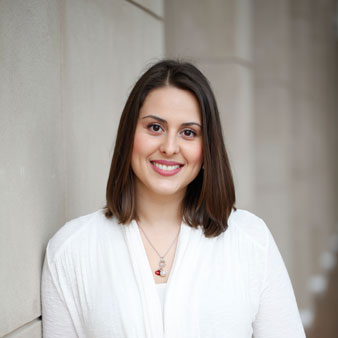 Retreat with me to Montserrat Mountain
I have put together a special 5 day adventure on Montserrat Mountain that will nourish your body, mind and soul.
This place has it all; from exciting hike trails to majestic mountain views and sacred sites. Not to mention the refreshing and soothing energy that surrounds the area.
We will meet up every morning in the middle of the mountain village. It is from here we will make our way to the many sacred sites and hidden gems along the mountain paths.
A huge Catholic basilica honoring the Black Madonna is built here today, and before the year 800 this place used to host a Roman temple built to honor Goddess Venus.
The Divine Feminine mysteries are buried deep inside the mountain and it takes spiritual understanding to see the symbolism and wisdom hidden in plain sight.
This retreat offers a balanced mix between activity and relaxation, socializing and contemplation. There will also be plenty of opportunities to explore the sites on your own with valuable tips from me.
Going to Montserrat Mountain is not your ordinary trip. It is an inner and outer journey that promotes holistic health and well-being long after you return home.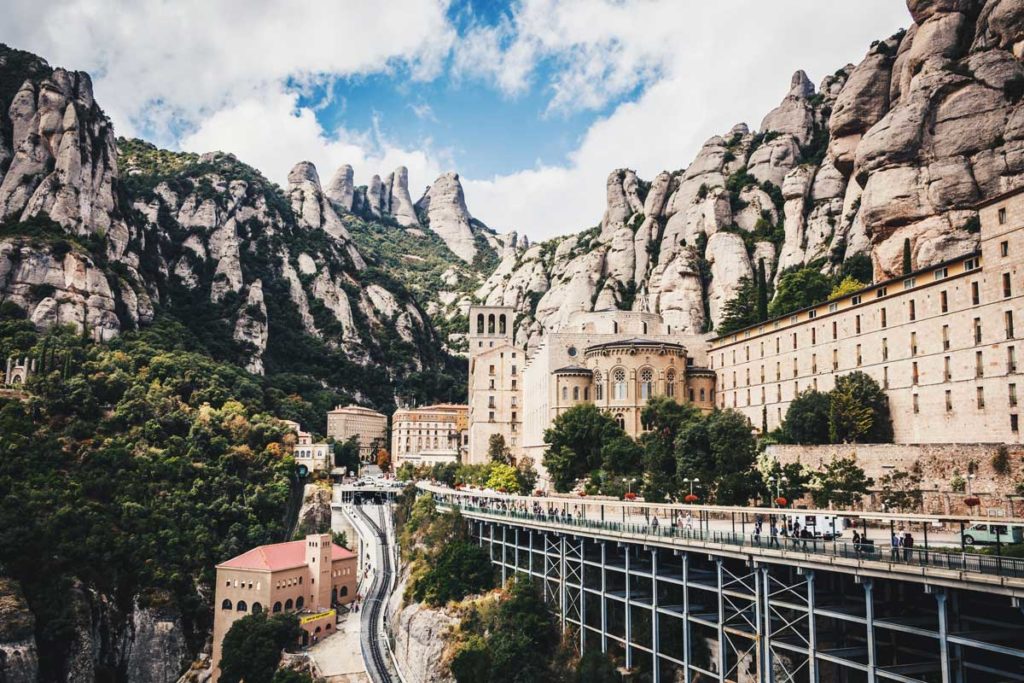 The Location
Montserrat Mountain is located about 1,5 hours outside Barcelona, Spain.
You can easily travel all the way up to the mountain village by car, bus or train. Travel suggestions will be provided to you after booking.
If you are looking for stunning views, there is also a cable car that takes you up the mountain from its base.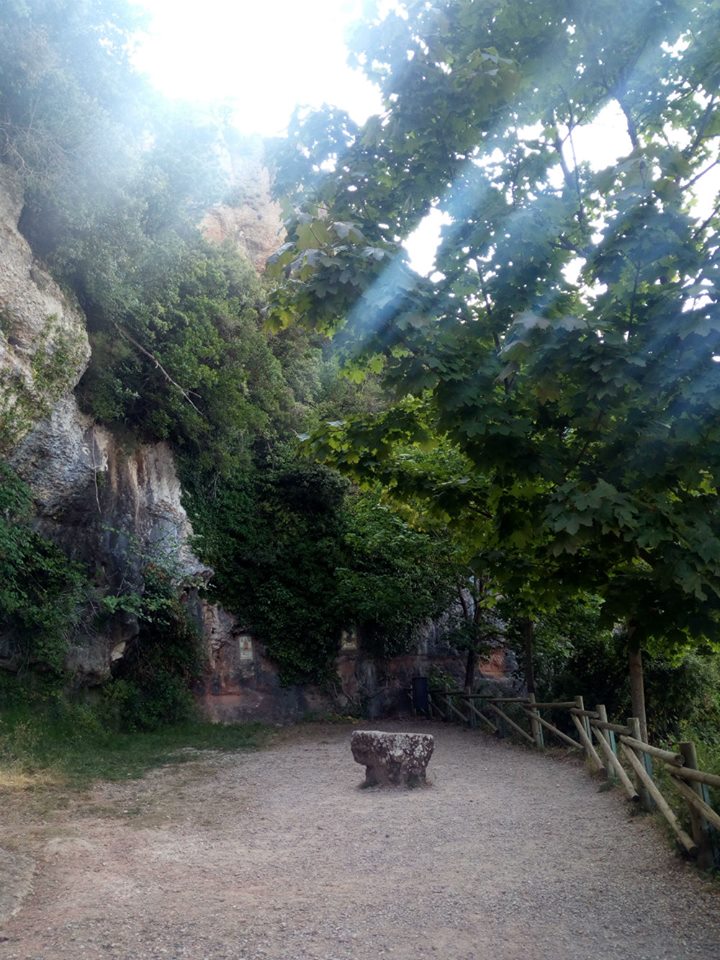 Day 1: The Adventure Begins
After a nourishing breakfast we will set out on a meditative walk along one of the shaded paths leading to a sacred site in nature.
Here, the divine feminine essence can be felt, seen and experienced through the senses.
We gather here for a group initiation and return to the village with newfound energy to enjoy a common lunch with stunning views.
In the afternoon there will be time for self-exploration or a siesta.
We will come together again for a joyous outdoor ceremony after sunset and end the evening with a late dinner.
Day 2: Into the Wilderness
After breakfast we will head out on one of the toughest but most exciting hikes on Montserrat Mountain.
It will take us straight through the mountain's enchanting forest, filled with ancient ruins, streams and wildlife.
Tiny chapels and hermitages are to be found everywhere.
As we reach higher grounds, the vegetation opens up and we will walk all the way to the top of the mountain to enjoy a picnic lunch in the open air.
We will head back to the mountain village in the afternoon for some alone time and meet up again for a refueling dinner and an evening ceremony.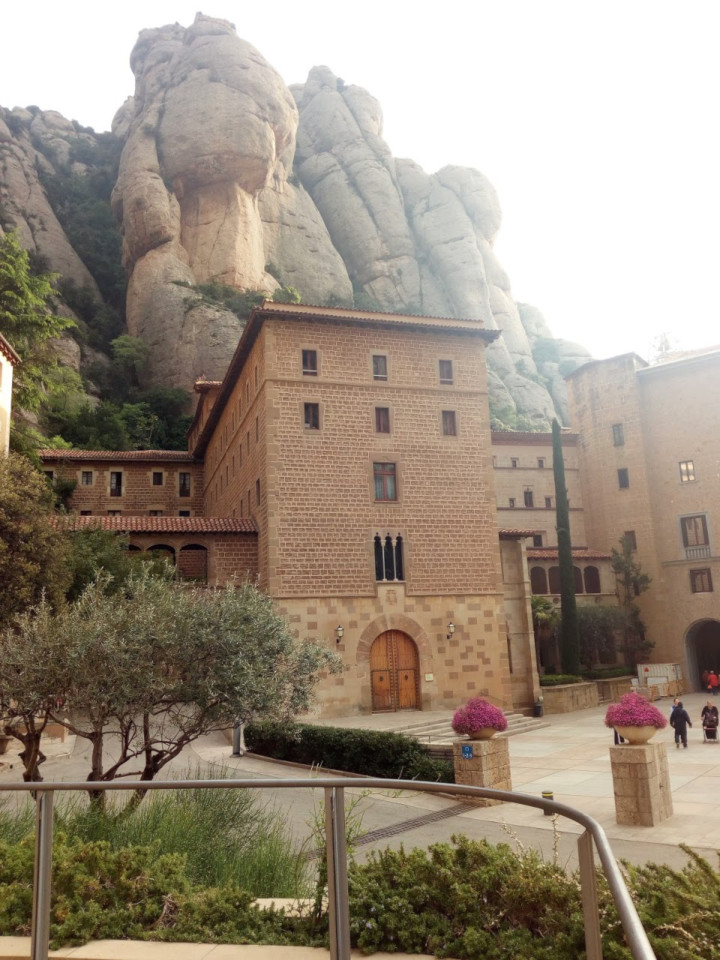 Day 3: Exploring our Heritage
Most of the day will be spent touring the village and exploring its rich history.
We will journey through our past, from ancient times to our modern day, inside the museum and the many historical buildings and sites.
We end the day with an evening ceremony where we give tribute to our ancestors, our heritage and creation itself.
There is room for self-exploration or a siesta before the evening ceremony and dinner time marks the end of an eventful day.
Day 4: Discovering our Potential
We refuel our bodies with breakfast before we begin a slow and steady hike down the mountain to the giant salpeter cave hidden inside its core.
It is through its dark womb that our potential is born.
After a rebirthing cave visit we continue to explore the lovely little village at the base of the mountain and have lunch there before heading back again for a late siesta.
As we come together during the evening ceremony, we share our findings with one another and ask for them to be received with an open heart. 
This very introspective day ends with a solitary dinner.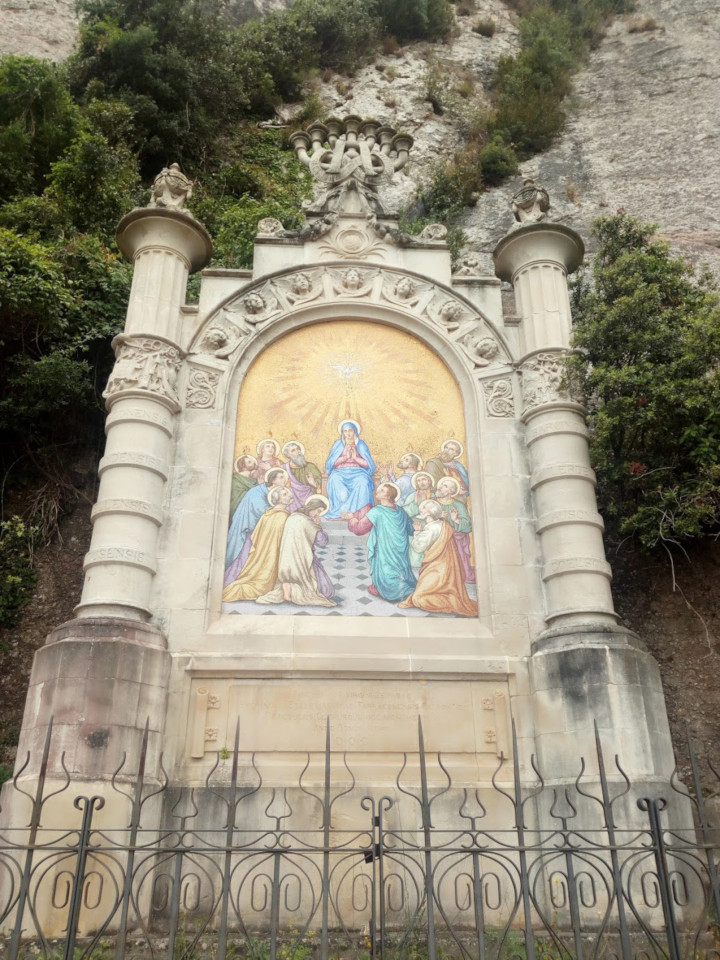 Day 5: Finding our Center
This is the day when we allow everything that we have discovered to fall into place.
We let our history and our potential come into the present moment and focus on being here in the now as we hike to two beautiful sacred sites, the Chapel of the Holy Grotto and the Holy Cross of Saint Miguel.
After our daily time for self-exploration or siesta we come together in an evening ceremony where we celebrate sacred union in all its forms.
Our last dinner is held in a group setting.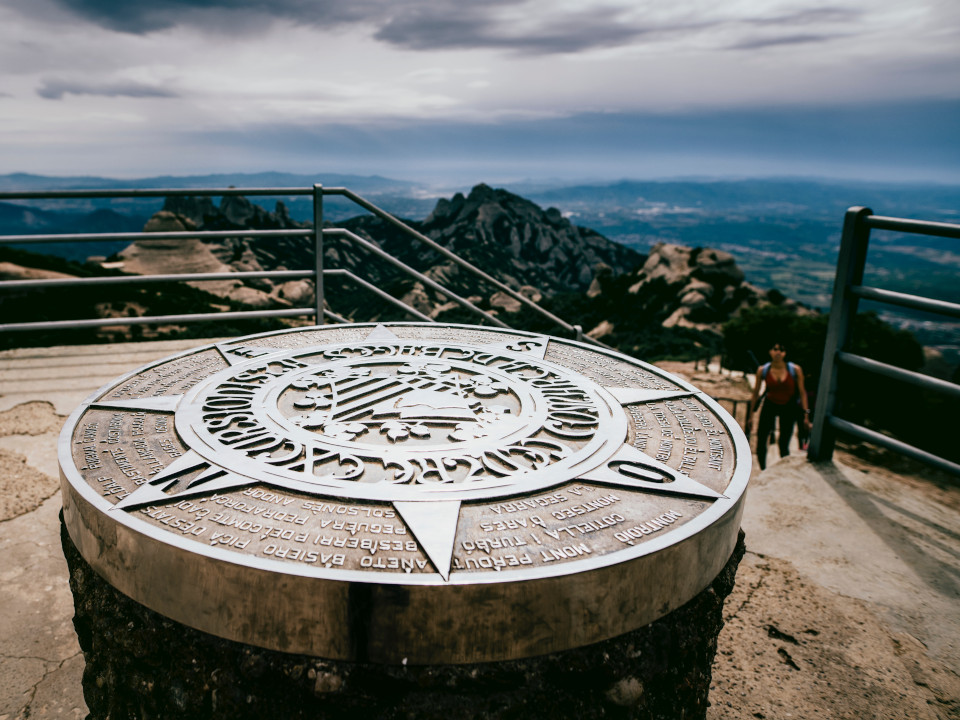 Additional Activities
There are plenty of things to do before, after or during the retreat, either alone or with friends.
Explore Barcelona and its surrounding areas
Hike to nearby sacred sites such as the Santa Cecilia monastery
Go on a vision quest and find your own paths in the mountain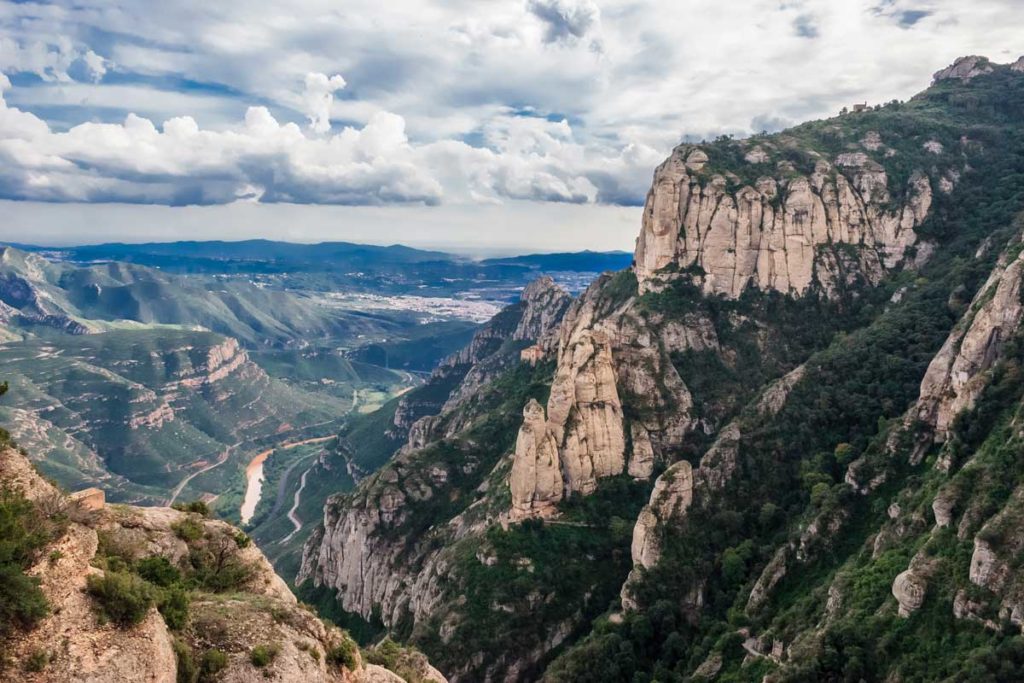 Transport, accommodation, food, entrance fees and additional activities are not included, so you can customize your stay according to your needs.
Arrival
Arrive by car, bus, train or cable car
Airport shuttle and taxi options
Accommodation
Stay on-site or live close by
Book hotel or rent from locals
Activities
Additional activities suggested
Extend your stay in nearby location 
Food
Restaurants and supermarket
Cook at home or eat out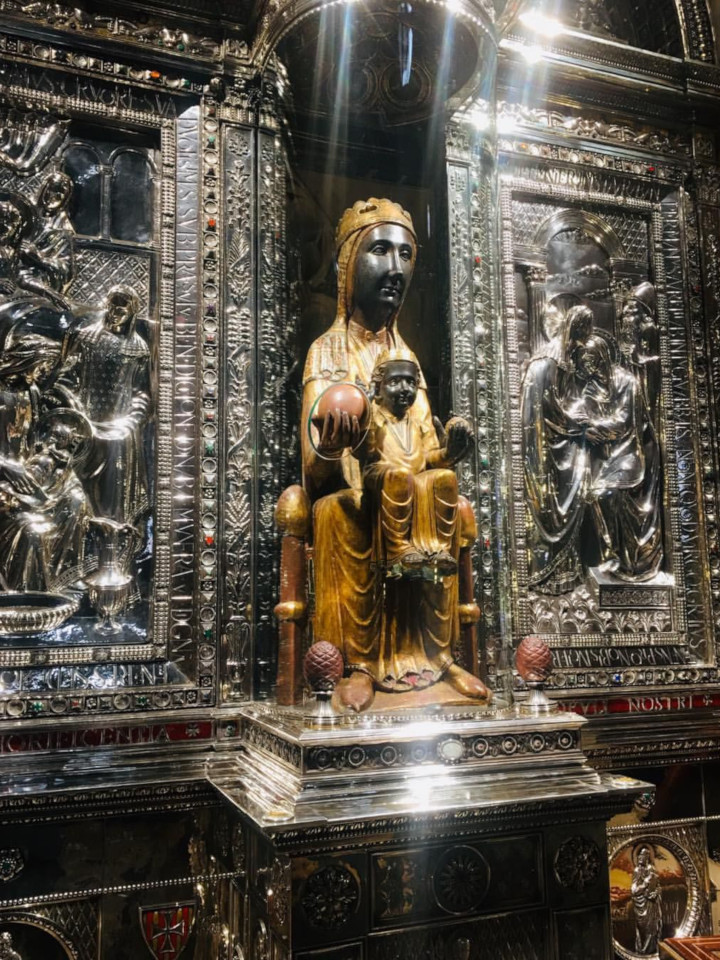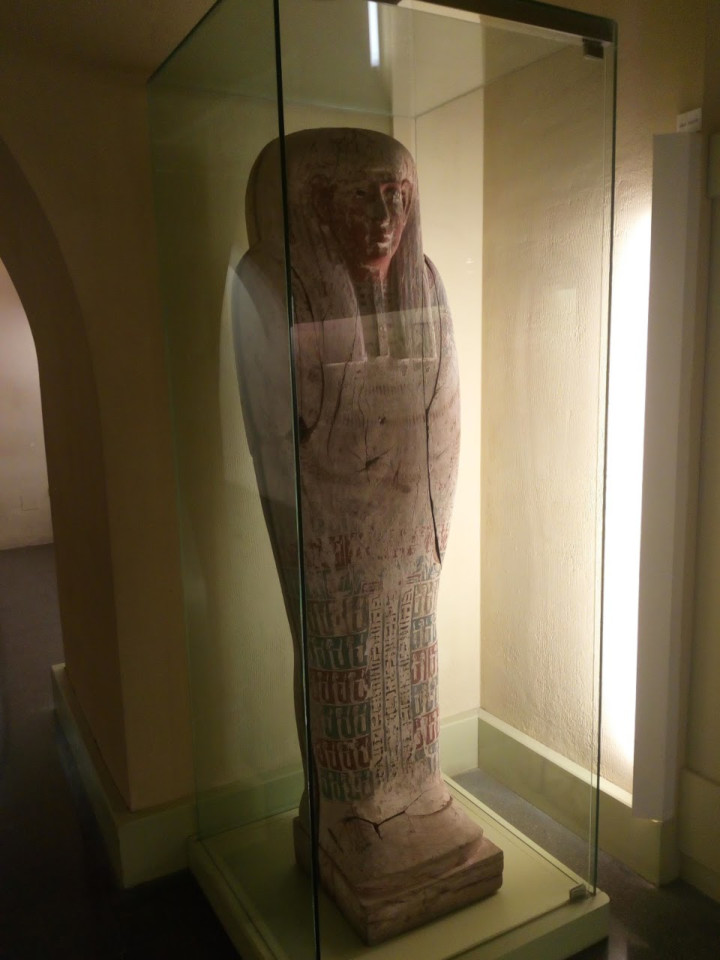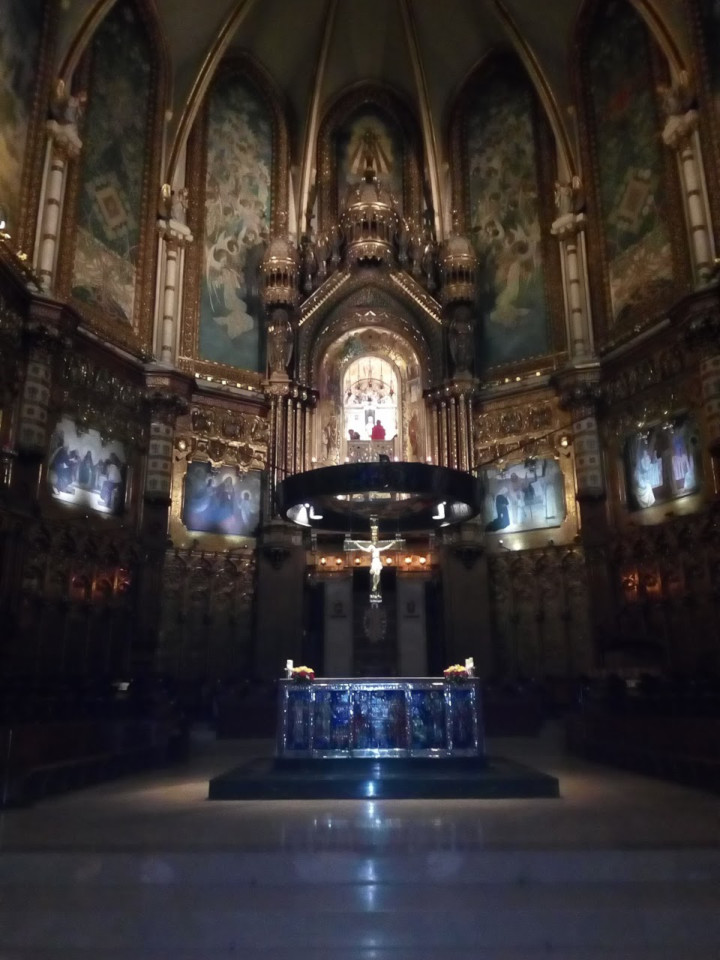 My personal connection to Montserrat Mountain started as a spiritual calling, and I have had the privilege to explore this magical mountain inside out.
Montserrat Mountain continues to call me back, and it is without a doubt one of my favorite places on Earth. A home away from home. 
Every time I visit Montserrat Mountain it reveals something new; layer by layer, step by step.
Viewing the surrounding areas from its peak is an enlightening experience, realizing that the rivers look like the blood vessels, and that the mountain itself must be an importan organ inside the planetary body. Some say it is a fifth dimensional planetary heart chakra.
Inside the mountain, in the deepest, darkest caves, one can feel the magnetic pull of the planet and how this place holds the memories of all the civilizations that came before us. 
Only the brave ones go deep. I look forward to being your guide.
Pick a retreat date below to sign up or contact me to co-create a tailor made retreat experience with me.